Took my 72 Honda CB350 up to the New Hampshire Speedway in Loudon, NH yesterday (Saturday) for the Hot Import Nights event. They tried to put my motorcycle in the classic car show that wrapping up by the time I got there at 12:30. but I did get a lot of photos of the vintage cars coming around and lining up to go in onto the track for a fun lap. the old school event had everything from a model A racer to a 93 Chevy pace truck. Here's a few shots of one of the cars from the earlier show....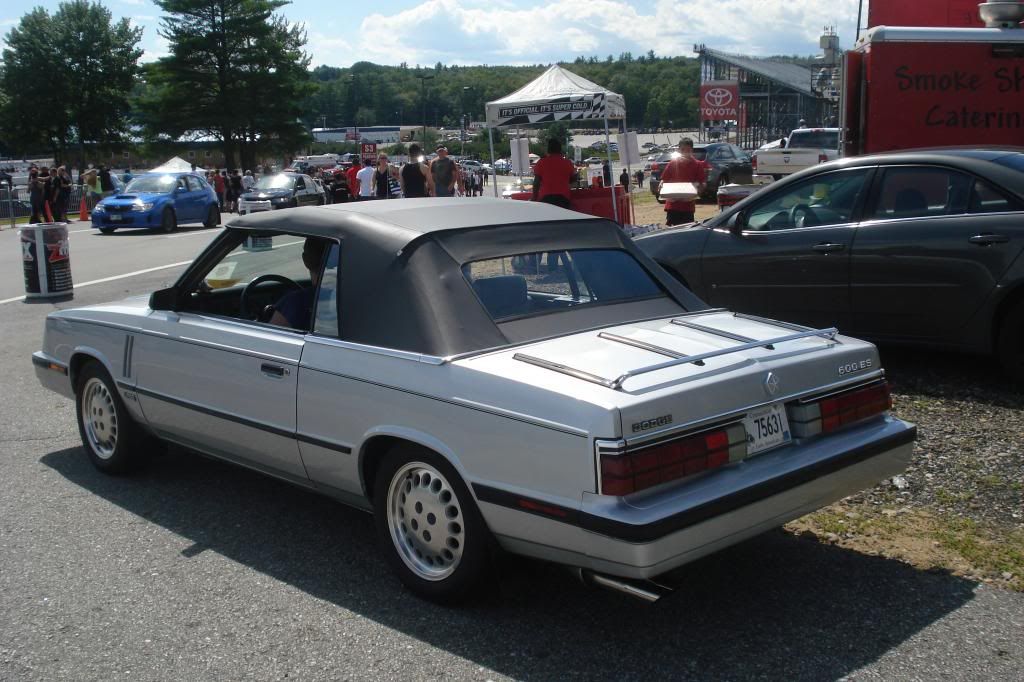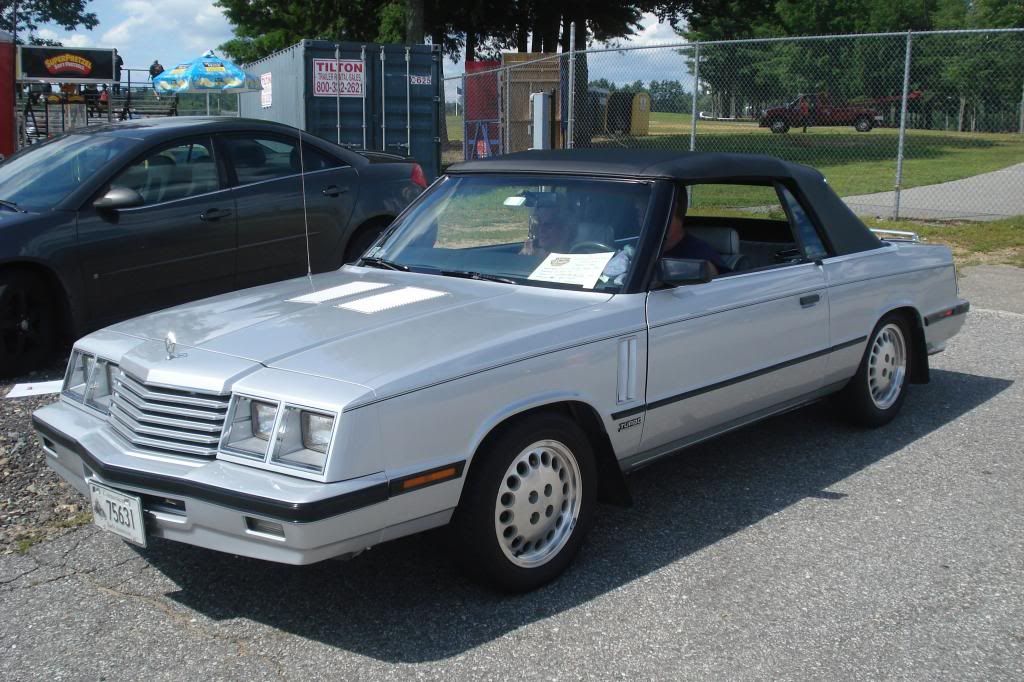 1984 Dodge 600 up from Connecticut. Owner says he's got a membership on here!
More into the classics myself, but i wanted a change of venue and to see what i'll be up against next year...provided i have my k wagon on the road. there were two mid engine Acura NSXs and a Maserati in the HIN event, as well as checking out all the hotties (that a fat, K car owner like me can only dream about) including 2 gorgeous Asian Go-Go dancers on the stage. i also took in some of the classic motorcycle and 4 cylinder class racing on the track. thinking i should strip down a Daytona (best aerodynamics) and put a built 2.5 and 5spd under the hood and go racing....especially when there is a hot young blond driving one of the 4 banger mustangs....got a nice view of her bikini top before she zipped up her race suit! oh...and very few people even looked at my bike (other than a few older folks that appreciate such things). most of the young people don't even acknowledge anything old school other than a muscle car. very narrow minded!