Google Street View Finds, and some other real life sightings
Posted:
Fri Apr 26, 2013 1:16 pm
Was cruising google maps and found what looks to be an ('85?) Aries wagon and an 86-89 Aries sedan. The wagon was found in Butler, PA and the sedan in Hanover, PA. There's a young kid around here that drives a silvery blue '85 Reliant coupe. (Don't remember a 3rd brake light) Also saw a brown 85-89 Reliant sedan in Fayetteville, GA, and then an 85-89 sedan in Columbia, SC. (Had no grille) Should be able to get a picture of the coupe soon.
The sedan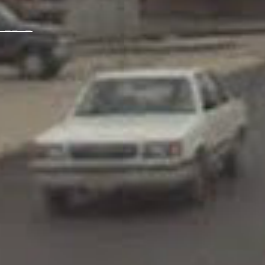 The wagon